Ethically Sourced Organic Fabric Contemporary Textiles from India
GOTS certified Organic Cotton
Handprinted Cotton
Peace Silk + Recycled Polyester
Organic Linen
Organic Denim
Peace Silk
All Fabric Meterage is Formaldehyde Free
High Quality Fabric Meterage for Clothing Designers • Baby Clothing
Fashion Students • Archivists • Curators • Textile Conservation
Browse Organic Fabric Shop
Choosing Organic Fabric:
Supports organic, sustainable agricultural practices
Keeps harmful chemicals off of farmland
Prevents genetically modified organisms (GMOs) from flooding food supplies
Increases worldwide demand for organic fabrics and sustainable textiles









What Is Organic Cotton?
Very simply, true organic cotton is grown without the use of pesticides. It is also free of toxic agricultural chemicals like chlorine and formaldehyde. These chemicals are used to whiten, finish and prepare non-organic cotton fabric to accept dyes, resist fire, and minimize wrinkles and shrinkage.
In dry temperate conditions, cotton is superb technical fabric. It's cool, comfortable, sweat absorbing, and gets naturally more comfy with every washing. But conventional cotton growing is often appallingly unnatural.
Over-application of synthetic fertilizers and pesticides has made thousands of acres too barren or contaminated for further farming. Many of the chemicals used are highly toxic, and injure or kill plants, animals and people.
While the dangers posed by hazardous cotton pesticides may seem remote to those who live and work in the developed world, the complexities of the global economy mean that consumers, retailers, and politicians around the world, are all in some way linked to the suffering these chemicals cause.
Whether by purchasing organic cotton products or by establishing programs aimed at eliminating hazardous pesticides from developing world countries, each one of these actions has the potential to secure positive changes for the lives of developing world cotton farmers. Failure to act represents an attempt to benefit from the commodity these farmers produce, while ignoring their suffering.
Source: 2007, The Deadly Chemicals in Cotton, Environmental Justice Foundation in collaboration with Pesticide Action Network UK, London, UK.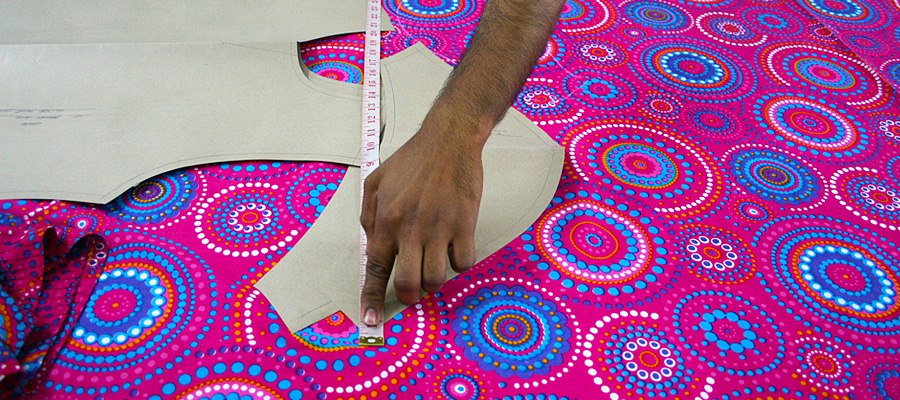 "Most of the organic cotton produced in the world today is from India, Turkey or USA. Since 1998, I've been in a working relationship with an Indian supplier who is based in Jaipur, Rajasthan, India. We work together to find the best quality organic cotton fabric construction available. It is in my best interest to continue to work with my Indian suppliers and support the organic agricultural sector in India" – Laura Chenoweth
The Global Organic Textile Standard (GOTS) is changing the face of the organic fiber industry worldwide. It gives the consumer a label that guarantees organic standards at the farm level, and the use of less toxic substances for dyeing and finishing at the manufacturing level.
This means the consumer can know the fabric was created in a way that does not harm the environment or harm people involved in the material supply or manufacturing of the fabric.
Conscious Business & Responsible Textile Manufacturing
Building value with values – As your values change your business changes
It is from this view, Laura Chenoweth can help you and your growing small business begin to connect responsible textile manufacturing with ethical textile value integrity. While producing a beautiful garment, a business can learn to be more responsible and still be successful. Essentially, one needs to be conscious on all levels of business – this is the new bottom line.
Responsible manufacturing includes being more conscious of what ingredients are being used in the production process, and selling clothing at competitive prices without engaging in exploitative labor practices. Sourcing ethical fabrics such as organic cotton, a high-quality cotton grown without pesticides, is a healthier choice for both end-consumer and cotton farmers. Or choosing to manufacture with peace silk blended with recycled polyester is a winning combination of fabric durability with environmental vision.
If you are indeed curious or your business is ready to take the leap with responsible manufacturing, please feel free to contact Laura (laura@laurachenoweth.com) to discuss options for your business to move forward.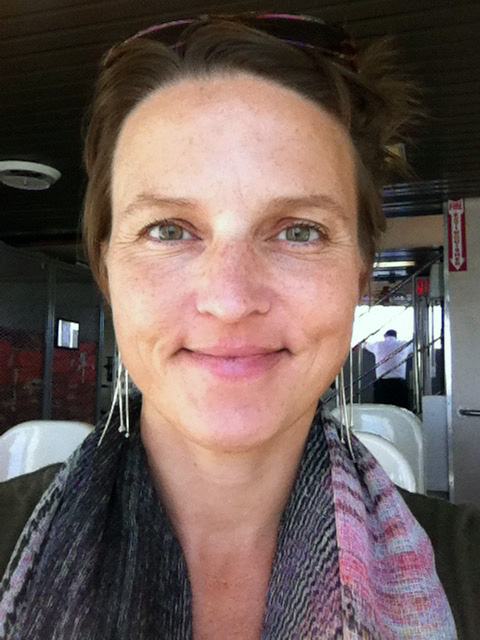 Laura Chenoweth, Ethical Textile Consultant based in Halifax, Nova Scotia, Canada.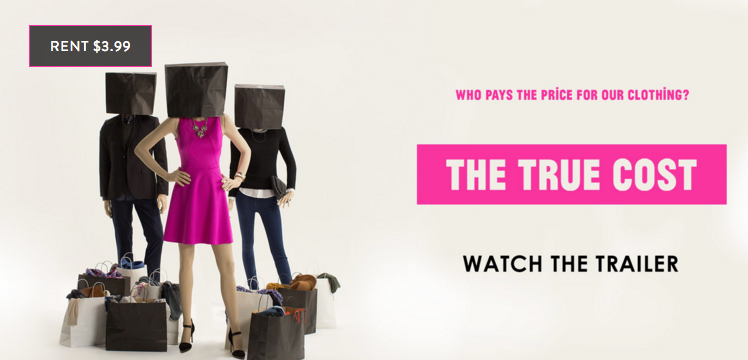 The True Cost is a new documentary film I highly recommend. It is visually captivating and is definitely not easy to watch at times. Still, it clearly reveals what we so desperately need to learn and wake up to about the current fast fashion industry.
Read more
About Laura Chenoweth
Laura Chenoweth has been working within the textile industry since her first visit to India in 1995. Her evolving knowledge and experience includes 15 years of business within textile value in supply chain management decisions, managing an organic cotton apparel line and initiating home décor product design. She lives with her fiancé and son in Halifax, Nova Scotia, Canada.
Browse The Organic Fabric Shop